Many users prefer fast charging as they don't have to wait for long durations while their phones are getting charged. In this article, we will explore exactly how you can quickly charge your phone. We will first see how charging works, and then we will explore different tips to make charging work faster for your device.

How Does Fast Charging Work?
Fundamentals
Let's first start with the fundamentals of how fast charging works. The amount of current sent determines the speed of charging. In the case of a fast charger, increasing current also increases charging speed.
Role of USB Charger
A basic USB charger sends 2.5 watts of current to the battery. Different fast chargers send varying amounts of current. For example, Samsung chargers can carry 15 watts, Huawei chargers can reach up to 40 watts. And some Chinese chargers can go even higher at 100 watts! So, the more the watts, the faster your phone will charge.
Role of Phone Hardware
Another thing you should keep in mind is that whichever method of fast charging you're using, it should be compatible with your phone, whether it's the USB adapter or the cable. 
Also, the charging speed of your phone matters as well. Your phone will charge as per its maximum charging rate, no matter which charger you use.
Role of Electronics
Remember this formula, as you read further.

Amps x Volts = Watts
Amperageand Volts determine the charging speed of a device.

Amperageis the electricity that flows through the battery, while Voltageis the speed or strength with which the current flows. The product of Amps and Volts gives the measure of total power, and that is Watts.
For example, if your USB cable has a maximum current of 3 amps and the port voltage is 5 volts, the current passed on to your phone battery is 15 watts. You can use this formula to determine how fast your charger can charge your phone.
Types of Fast Charging Protocol
Now we will explore the different types of fast charging protocols, and you will learn which one is the best for your device.
FastCharging Protocols

These refer to the methods you use to charge your phone. Although there are many fast-charging protocols, we will be talking about the five main types:
USB -PD

Qualcomm Quick Charge

Adaptive Fast Charging

VOOC

Super Charge
We will look at each of these separately and compare them in a table for your convenience and understanding.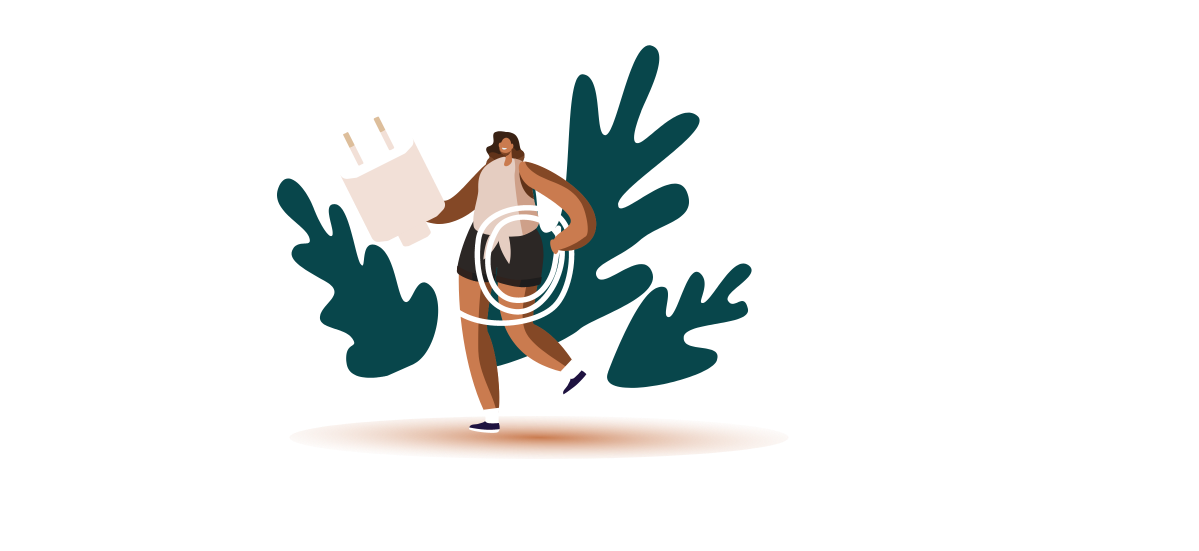 1) USB Power Delivery
USB Power Delivery is the official fast charging standard for almost all devices with a USB port. 
USB 2.0 has been around for almost two decades; it has a maximum output of 2.5 watts. As it provided low speed, a newer version called USB-PD was created. Its maximum charging speed can go up to almost 100 watts and can charge a wide array of devices, including many flagship phones.
2) Qualcomm Quick Charge
The Qualcomm Quick Charge technology is designed to increase the charging speed of devices by 75%. It is the most common chipset used for flagship Android devices. The latest Quick Charge 4+ has a maximum power output of 100 watts that can charge your smartphone to 60% within 30 minutes.
3) Adaptive Fast Charging
Samsung devices use Adaptive Fast Charging standards. The maximum charging speed is 18 watts. The best thing about this standard is that it automatically adjusts the charging rate to maintain the battery's longevity.
4) VOOC Flash Charging
VOOC is the world's fastest flash charger introduced by OPPO. With a maximum power output of 50 watts, it has become an industry-standard in very little time. It can charge four times faster than a conventional charger, by giving you 40% battery in just 5 minutes.
5) Super Charge
Huawei also introduced one of the world's fastest charging technologies by the name of SuperCharge, which has a maximum charging speed of 40 watts. This protocol adjusts the current and voltage accordingly, resulting in faster and efficient charging.
Comparison Chart

Is It Safe to Fast Charge Your Phone? 

The answer to this question is debatable. Although fast chargers are not less than a blessing, every new technology is followed by debates about its long term effects. Fast chargers are also under scrutiny regarding their desirable and adverse effects on the battery life of your phone.
Using fast chargers means force-feeding your battery that usually heats the battery and reduces its longevity. Reduced battery life means that the battery percentage falls at a rapid pace and requires frequent charging. So you have to carry your charger with you all the time, in case you need to charge your phone.
So what we can derive from the situation mentioned above is that a fast charger simply tops up your battery in relatively less time. Still, at the same time, it practically eats up the battery life.
What if your Phone Doesn't Support Fast Charging?
Now that we have covered most of the things you need to know about fast chargers, let's highlight one important lingering issue - How should you charge your phone fast if it doesn't support fast charging? 
Many people still use phones that are not compatible with fast charging standards. Therefore, we have compiled a list of tips that might help you in this regard.
Get an original or certified charger and cable.

Put it on airplane mode while charging or better to switch it off so that the power goes to the battery only.

Switch to battery saving mode

Switch off Wi-Fi, Bluetooth, GPS, or any other thing that might use your battery.

Keep your phone in a cool place while it's charging.
Fast chargers are essential nowadays as the use of cellphones has increased dramatically in the past years. Try to use a traditional charger whenever you're not in a hurry, to maintain your battery life. According to Android Authority, you should keep the battery percentage between 30% - 80% and do not let it go below 20%.
Although USB-PD and Qualcomm charging standards along with fiber-wrapped USB cables are already quite common, it's good to see that mobile companies are coming up with low voltage and high power chargers and cables to speed up the charging process.